Cheen Meen Lyrics (In English) by Mani Singh | is brand new Punjabi song with music is given by Sardar Sidhu. Cheen Meen Song Lyrics are written by Sardar Sidhu and the video is directed by Anishh. It features Isha Sharma.
If you want to download Cheen Meen Lyrics Mani Singh Mp3 Song then you have come to the right place. Cheen Meen Mp3 Song Download link is below the video, you can download the song in seconds.
Cheen Meen – Mani Singh Lyrics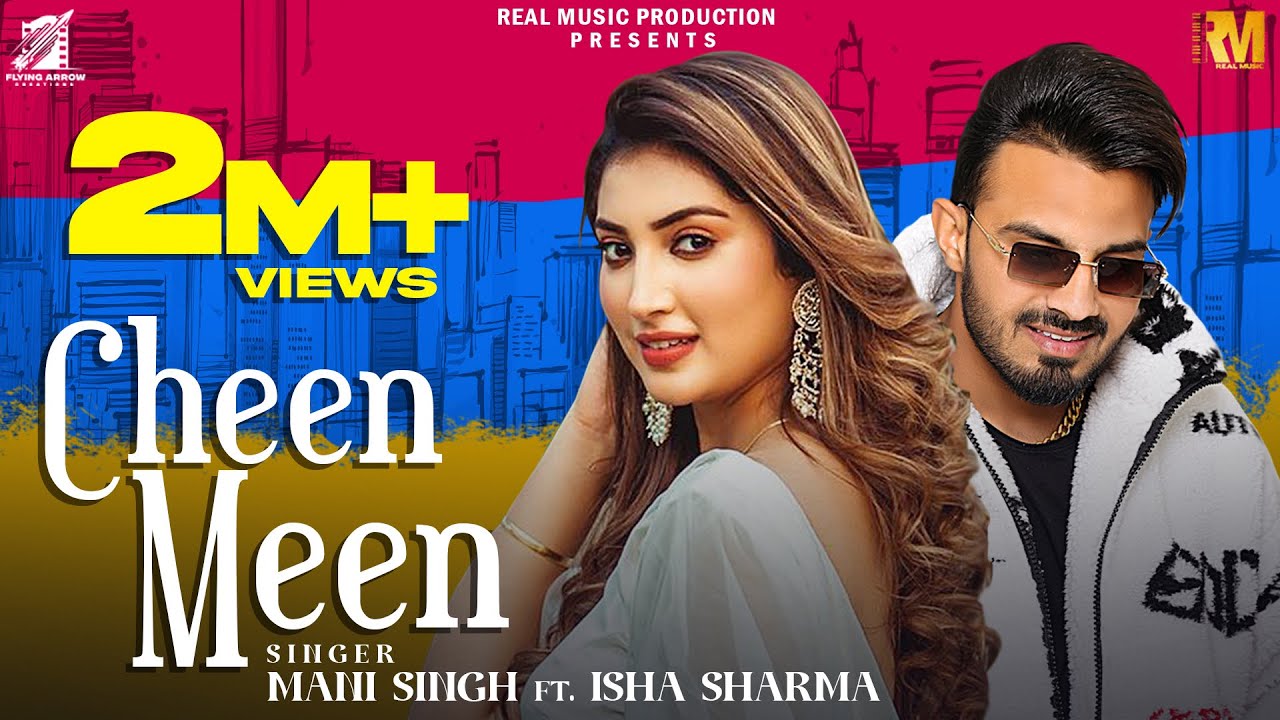 | | |
| --- | --- |
| Singer | Mani Singh |
| Music | Sardar Sidhu |
| Song Writer | Sardar Sidhu |
| Music Label | Real Music |
Lyrics …
Sardar Sidhu Music!
Chunni Laike Deni Tenu Cheen Meen Di
Munda Tere Pyar Vich Hoya Lean Ni
Munda Tere Pyar Vich Hoya Lean Ni
Ni tu Lekhan Vich Apni Likha Lai Rabb Ton
Haami Mere Vaaste Bhra Le Rabb Toh
Ik Tere Mere Maape Raazi Chahide
Hor Das Apaa Ki Ae Laina Jagg Toh
Tu Ain Niraa Chaudhvi Da Chann Balliye
Munda Bhid Da Ae Tahli Di Chugath Nal Ni
Mode Nal Moda Kera La Taan Sahi Ni
Jatt Rakhu Tenu Poori Thath Bath Nal Ni
Mode Nal Moda Kera La Taan Sahi Ni
Jatt Rakhu Tenu Poori Thath Bath Nal Ni
Soorat Ton Le Du Tenu Lehnga Marjaniye Ni
Kanna Nu Mai Paa Dun Daadi Diyan Waliyan
Sisle Di Ghadi Le Doon Gutt Gore Nu Ni
Munho Mangli Je Hor Vi Demandan Waliyaan
Soorat Ton Le Dn Tenu Lehnga Marjaniye Ni
Kanna Nu Mai Paa Dun Daadi Diyan Waliyan
Sisle Di Ghadi Le Doon Gutt Gore Nu Ni
Munho Mangli Je Hor Vi Demandan Waliyan
Dil Vich Aive Naa Koi Gal Rakhli Ni
Vaise Padh Lainda Munda Ikko Jhat Nal Ni
Mode Nal Moda Kera La Taan Sahi Ni
Jatt Rakhu Tenu Poori Thath Bath Nal Ni
Mode Nal Moda Kera La Taan Sahi Ni
Jatt Rakhu Tenu Poori Thath Bath Nal Ni
Wedding Pri De Baare Dass Ki Ae Theme Tera
Vyah Ton Bad Paris Ghmauna Ae Dream Mera
Red Rose Lake Billo Laike Aun Range Ni
Chad De Syal Hoju Sir Name Change
Wedding Pri De Baare Dass Ki Ae Theme Tera
Vyah Ton Bad Paris Ghmauna Ae Dream Mera
Red Rose Lake Billo Laike Aun Range Ni
Chad De Syaal Hoju Sar Name Change
Sidhu Sidhu Honi Maidevaas Vich Ni
Jatt Vyah Ke Lyaya Jatti Jma Laat Nal Di
Mode Nal Moda Kera La Taan Sahi Ni
Jatt Rakhu Tenu Poori Thath Bath Nal Ni
Mode Nal Moda Kera La Taan Sahi Ni
Jatt Rakhu Tenu Poori Thath Bath Nal Ni
Cheen Meen Song Video
Are you looking to download this song – Click Here
---
Do you want to hear these songs: