"Hawayein Lyrics In English" from the movie of Jab Harry Met Sejal, is sung by Arijit Singh. Hawayein Song Lyrics are written by Irshad Kamil while the music is given by Pritam and it starring Shahrukh Khan, Anushka Sharma.
If you want to download Hawayein Lyrics then you have reached the right website. Below is the PDF of Hawaye Lyrics which you can download with one click.
Hawayein – Arijit Singh Lyrics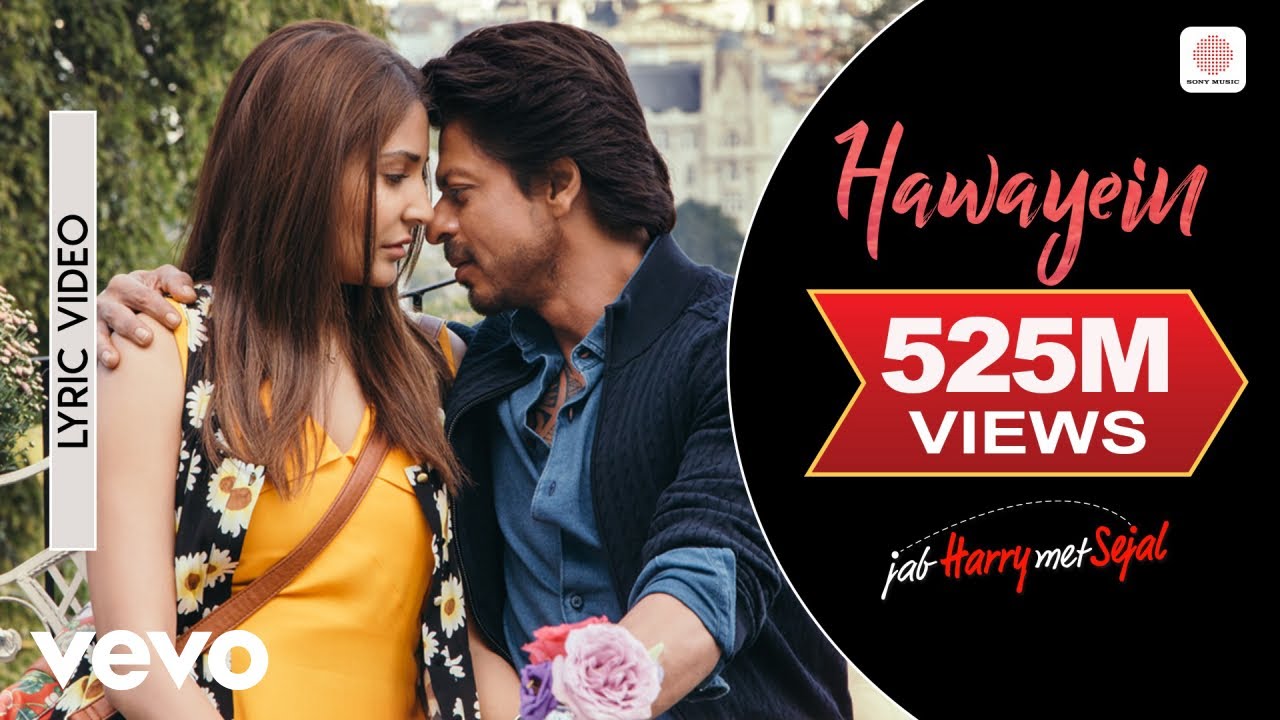 Lyrics …
Tujhko… main rakh loon wahaan
Jahaan pe kahin
Hai mera yaqeen
Main jo… tera naa huaa
Kisi ka nahin…
Kisi ka nahin..
Le jaayein jaane kahaan
Hawayein, hawayein…
Le jaayein tujhe kahaan
Hawayein, hawayein…
Begaani hai yeh baaghi
Hawayein, hawayein
Le jaaye mujhe kahan
Hawayein, hawayein
Le jaayein jaane kahaan, na mujhko khabar
Na tujhko pataa…
O…
Banaati hai jo tu…
Woh yaadein jaane sang mere kab tak chale
Inhi mein to meri…
Subah bhi dhalein
Shamein dhalein
Mausam dhalein
Khayalon ka shehar…
Tu jaane tere hone se hi aabaad hai
Hawayein haq mein…
Wohi hai aate jaate jo tera naam le
Deti hain jo sadayein
Hawayein, hawayein
Na jaane kya batayein
Hawayein, hawayein
Le jaaye tujhe kahaan
hawayein, hawayein
Le jaaye mujhe kahaan
Hawayein, hawayein
Le jaayein jaane kahaan, na mujhko khabar
Naa tujhko pataa…
O…
Chehra.. kyun milta tera
Yun khwabon se mere
Ye kya raaz hai?
Kal bhi.. meri na thi tu
Naa hogi tu Kal
Meri aaj hai 🙂
Teri hai meri, saari wafayein wafayein
Maangi hai tere liye duaayein duaayein
Le jaaye tujhe kahaan.. hawayein, hawayein
Le jaaye mujhe kahaan.. hawayein, hawayein
Le jaaye jaane kahaan (hawayein hawayein)
Le jaaye tujhe kahaan (hawayein hawayein) (x2)
Le jaaye jaane kahaan (hawayein hawayein)
Le jaaye mujhe kahaan (hawayein hawayein) (x2)
O…
LE JAYE HAWAYEIN LYRICS DOWNLOAD PDF
Are you looking to download this song – Click Here