"Kabira Lyrics" from the movie of Yeh Jawaani Hai Deewani, is sung by Rekha Bhardwaj and Tochi Raina. Kabira Song Lyrics are written by Amitabh Bhattacharya and the music is given by Pritam. It is star Ranbir Kapoor, Deepika Padukone.
Kabira – TOCHI RAINA, REKHA BHARDWAJ Lyrics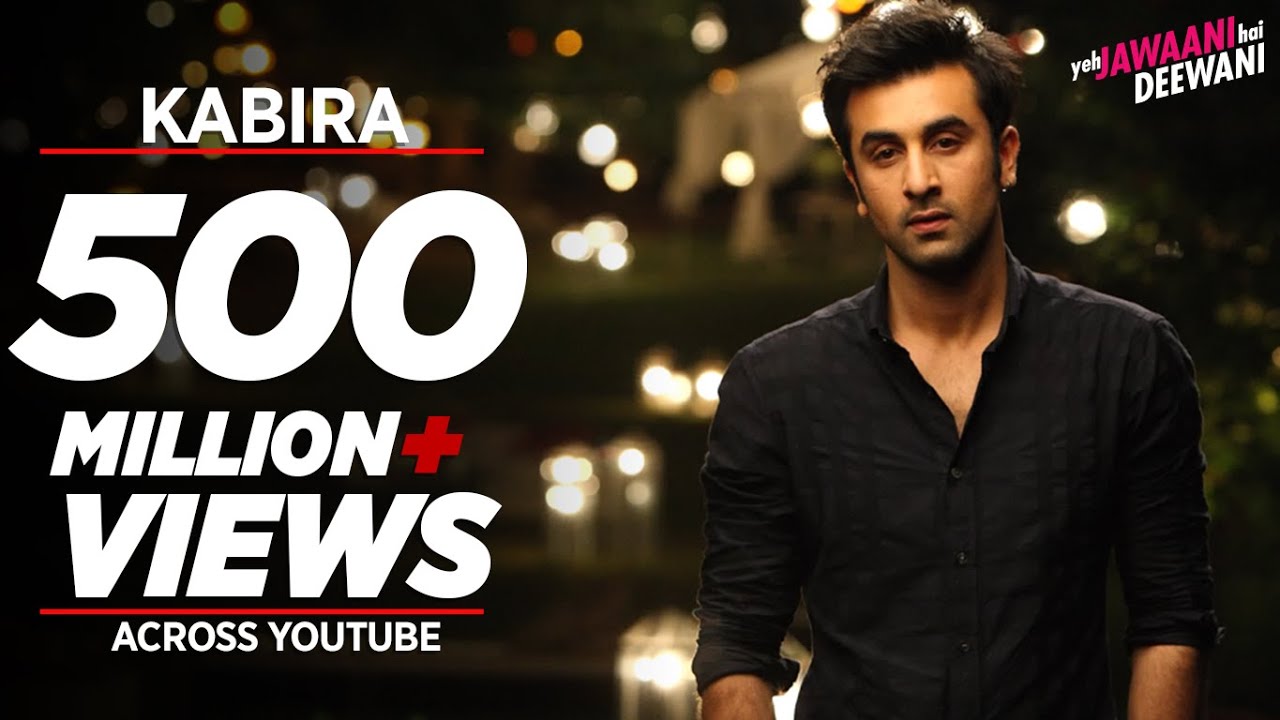 | | |
| --- | --- |
| Singer | Tochi Raina, Rekha Bhardwaj |
| Movie | Yeh Jawaani Hai Deewani |
| Music | Pritam |
| Song Writer | Amitabh Bhattacharya |
| Music Label | T-Series |
Kabira Song Lyrics
Kaisi teri khudgarzi
Na dhoop chune na chhaaon
Kaisi teri khudgarzi
Kisi thor tike na paaon (x2)
Ban liya apna paigambar
Tar liya tu saat samandar
Phir bhi sookha mann ke andar
Kyun reh gaya
Re Kabira maan jaa
Re Faqeera maan jaa
Aaja tujhko pukaare teri parchhaaiyan
Re Kabira maan ja
Re Faqeera maan ja
Kaisa tu hai nirmohi kaisa harjaaiya
Tooti chaarpaai wohi
Thandi purvaai rasta dekhe
Doodhon ki malaai wohi
Mitti ki suraahi rasta dekhe..
Kaisi teri khudgarzi
Lab namak rame na misri
Kaisi teri khudgarzi
Tujhe preet purani bisri..
Mast Maula, mast Kalander
Tu hawa ka ek bavandar
Bujh ke yun andar hi andar
Kyun reh gaya..
Re Kabira maan jaa
Re Faqeera maan jaa
Aaja tujhko pukaare teri parchhaaiyan
Re Kabira maan ja
Re Faqeera maan ja
Kaisa tu hai nirmohi kaisa harjaaiya…
Banno re banno meri chali sasuraal ko
Ankhiyon mein paani de gayi
Duaa mein meethi gud dhaani le gayi (x2)
Re Kabira maan jaa
Re Faqeera yun na ja
Aaja tujhko pukaare teri parchhaaiyan
Re Kabira maan ja
Re Faqeera yun na ja
Kaisa tu hai nirmohi kaisa harjaaiya
Re Kabira, Re Kabira
Re Fakeera, Re Fakeera… (x2)
Tooti chaarpai wohi thandi purvaai rasta dekhe
Doodhoon ki malaai wohi
Mitti ki suraahi rasta dekhe… (x2)
Ho Doodhoon ki malaai wohi
Mitti ki suraahi rasta dekhe…
Gudiya ri gudiya tera gudda perdesiya
Jodi aasmani ho gayi
Shagun pe dekho shaad maani ho gayi (x2)
Re Kabira maan jaa
Re Faqeera yun na jaa
Aaja tujhko pukaare teri parchhaaiyan
Re Kabira maan ja
Re Faqeera yun na ja
Kaisa tu hai nirmohi kaisa harjaaiya
Re Kabira, Re Kabira…
Are you looking to download this song – Click Here