Pro Jatt Lyrics (In English) by Shivjot is latest Punjabi song sung by Shivjot in 2021. The Pro Jatts Song Lyrics are written by himself Shivjot while the music is given by The Boss and the video is directed by Yaadu Brar.
Pro Jatt – Shivjot Lyrics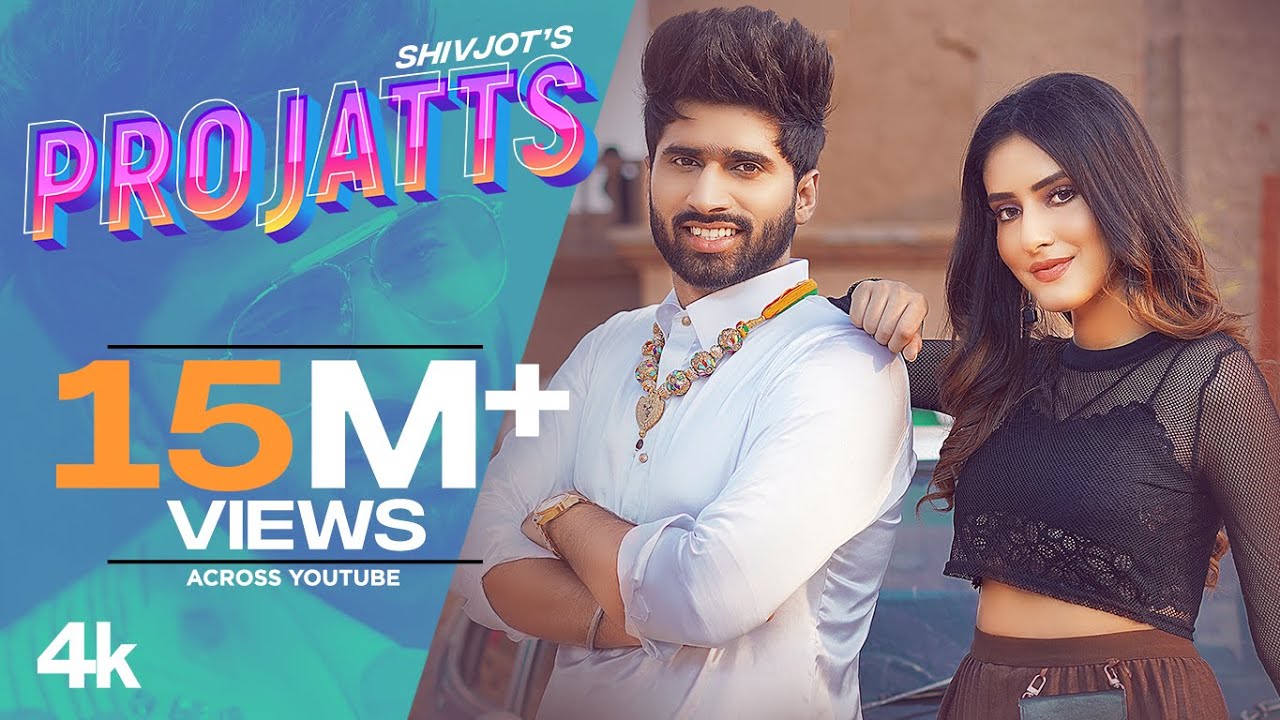 | | |
| --- | --- |
| Singer | Shivjot |
| Music | The Boss |
| Song Writer | Shivjot |
| Music Label | T-Series Apna Punjab |
Lyrics …
Ajj Ton Teri Meri Yaari
Laili Teri Jimmewari
Mangne Di Tu Karle Teyari
Oh Gabbru Piche Maara Maari
Haan Karde Puthe Kaare
Tu Ki Jaane Mutiyare
Dass Maar Kithon Tayin Wajdi
Jehde Fire Ankhan Cho Maare
Oh Jatt Paine Pachre
Kamm Ne Pro Sadde
Rang Bhavein Pakke Par
Mukh Te Glow Sadde
Nitt Hi Banere Utte
Bolda Crow Sadde
Zindagi Jeon De Ne
Wakhre Flow Sadde
Vairi Launde Zor Par
Rehnde Ae Below Sadde
Jatt Paine Pachre Aa
Kamm Ne Pro Sadde
The Boss!
Oh Bollywood Ki Pollywood
Tere Jatt ne Le Aati Nehri Ae
Jinna Chirr Na Asla Mukke
Onni Umar Bhateri Ae
Oh Kehnde Ne Kehnde Ne
Agg Munde Vich Kehnde Ne
Behnde Ne Behnde Ne
Nehde Ho Ho Behnde Ne
Painde Ne Painde Ne
Nitt Hi Pange Painde Ne
Oh Rehnde Ne Rehnde Ne
Jatt Range Ton Baahar Hi
Rehnde Ne
Oh Thinking Hai High
Par Attitude Low Sadde
Babe Di Ae Mehar Kamm
Kar Gaye Grow Sadde
Aap Kalle Kaire Aa Ni
Gaddiyan Ne 2 Sadde
Bibiyan Ni Piche Piche
Bebe Naal Monh Sadde
Jatt Turrey Aunde Ae
Kamm Ne Pro Sadde
Gallan Tere Yaar Diyan Hunn
Har Thaan Hundiyan Rehndiya Ne
Kudiyan Mere Haandiyan Sab
Naam Mera Hi Laindiyan Ne
Oh Suneya Tere Nakhre Bhare
Karle Search'an Mere Baare
Ki Ki Jatt Ne Kitte Kaare
Ho Jayengi Tu Senti Naare
Assi Lainde Full Nazare
Kade Marzi Bina Ni Haare
Shivjot Nu Painde Bhare
Teri Ankh Karaundi Kaare
Oh Tutti Futti English
Peg Ch Snow Sadde
Unche Lalkare Ae
Loud Ne Throw Sadde
Kamm Koyi Marzi Kehle
Mukh Te Na No Sadde
Dabde Aa Kithe Saure
Naal Ne Bro Sadde
Jatt Poore Bamb Aa Ni
Kamm Ne Pro Sadde
Are you looking to download this song – Click Here