Chan Chanani Lyrics (In English) by Karan Randhawa | is latest Punjabi song sung by Karan Randhawa in 2021. Chan Chanani Song Lyrics are written by Satbir Aujla while the music is given by Jazz Dee and the video is directed by Rav Dhillon. It features Swati Chauhan.
If you want to download Chan Chanani Lyrics Karan Randhawa Mp3 Song then you have come to the right place. Chan Chanani Mp3 Song Download link is below the video, you can download the song in seconds.
Chan Chanani – Karan Randhawa Lyrics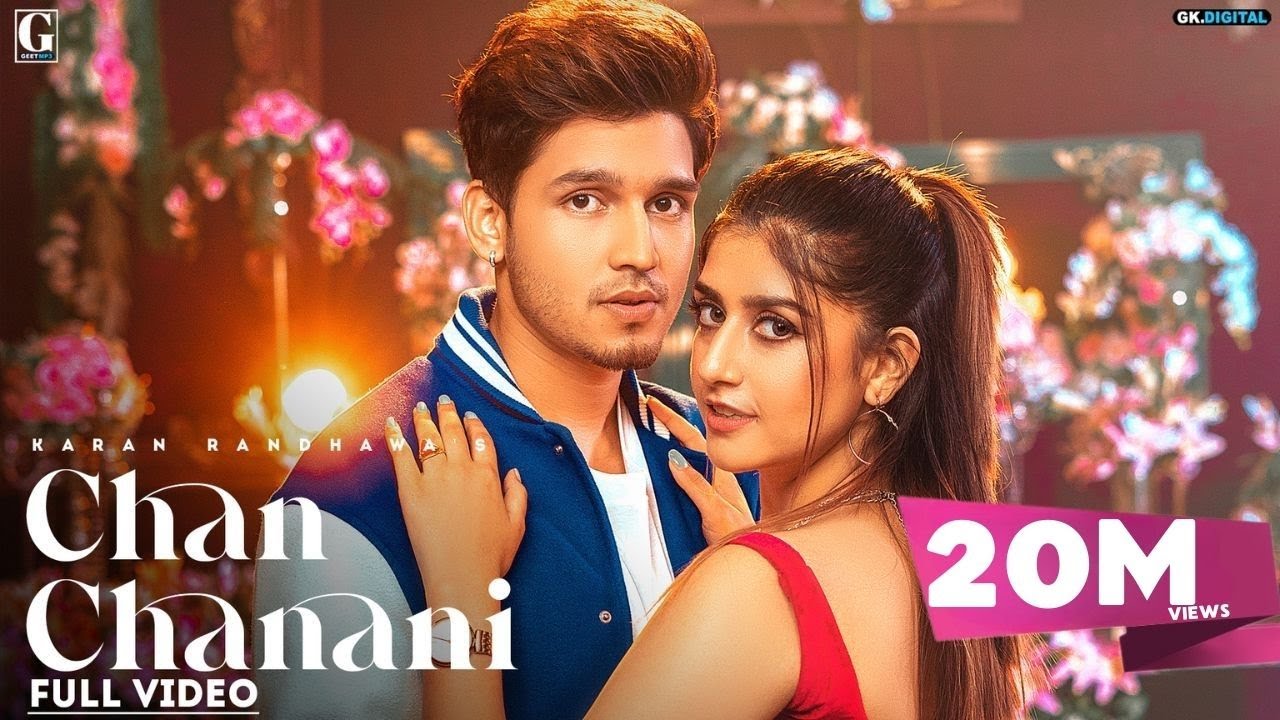 | | |
| --- | --- |
| Singer | Karan Randhawa |
| Music | Jazz Dee |
| Song Writer | Satbir Aujla |
| Music Label | Geet Mp3 |
Lyrics …
It's A Jazz Dee!
Ess Mod Te Vajjan Seetiyan
Oss Mod Lalkaare
Daaru De Naal Dakki Phirde
Chobbar Pind De Saare
Ve Ghar Tera Door Sohneya
Chan Chanani Lishkde Taare
Ve Ghar Tera Door Sohneya
Aap So Gaya Ae Chadhke Chubare
Ve Mera Ki Kasoor Sohneya
Pole Pole Dhardi Aa Pub Mitran
Pub Dharan Jadon
Chette Aunda Rabb Mitran
Karke Ve Vada Tainu Mulaqaat Da
Chhed Baithi Lagda Koyi Ab Mitran
Kaala Kaala Suit Ve Mera
Utton Lage Sitaare, Okay!
Pairan De Vich Paayi Jhanjar
Kardi Ae Chhankare
Ve Ghar Tera Door Sohneya
Chann Chanani Lishkde Taare
Ve Ghar Tera Door Sohneya
Aap So Gaya Ae Chadhke Chubare
Ve Mera Ki Kasoor Sohneya
Tang Bada Karde Si Doori Chann Ve
Aale Laike Aa Gayi Tere Layi
Main Chori Chann Ve
Kehdi Gallon Chakda Ni Phone Kudi Na
Aiddi Vi Ki Teri Mazboori Chann Ve
Kann Khol Ke Sunn Satbir Ve
Chalne Nahi Tere Laare
Hunn Nahi Mudd'di Jatti
Bhavein Kadd Lai Mere Haare
Ve Ghar Tera Door Sohneya
Chan Chanani Lishkde Taare
Ve Ghar Tera Door Sohneya
Aap So Gaya Ae Chadhke Chubare
Ve Mera Ki Kasoor Sohneya
Poh Da Maheena Jaanda Seena Thaar Ve
Aake Jatta Lala Mainu Hikk Naal Ve
Kadon Tuttu Neend Teri Tutt Paine Aa
Jatti Baith Gayi Aake Tere Ghar-bar Ve
Soal Jehi Meri Jind Ve Channa
Fass Gayi Att Vichale
Tere Naal Vi Laake Jatta
Dine Vekh Lai Taare
Ve Ghar Tera Door Sohneya
Chan Chanani Lishkde Taare
Ve Ghar Tera Door Sohneya
Aap So Gaya Ae Chadhke Chubare
Ve Mera Ki Kasoor Sohneya
Are you looking to download this song – Click Here
---
Do you want to hear these songs: