"Rimjhim Gire Sawan Lyrics" from the movie of Manzil, is sung by Kishore Kumar. Rimjhim Gire Sawan Song lyrics are written by Yogesh while the music is given by R D Burman.
Rim Jhim Gire Saawan – Kishore Kumar Lyrics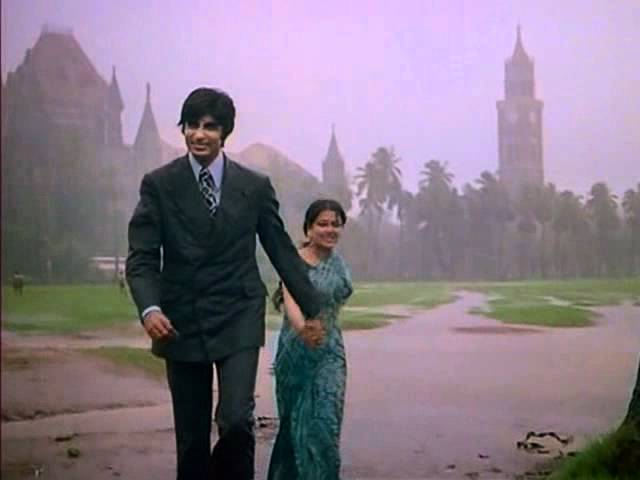 Lyrics …
Hmm.. hmm.. hmm..
Rim jhim gire sawan
Sulag sulag jaaye man
Bheege aaj is mausam mein
Lagi kaisi yeh agan..
Rim jhim gire sawan
Sulag sulag jaaye man
Bheege aaj is mausam mein
Lagi kaisi yeh agan
Rim jhim gire sawan…
Jab ghunghruon si bajti hain boondein
Armaan hamare palkein na moondein
Kaise dekhein sapne nayan
Sulag sulag jaaye man
Bheege aaj is mausam mein
Lagi kaisi yeh agan
Rim jhim gire sawan…
Mehfil mein kaise keh dein kisi se
Dil bandh raha hai kis ajnabi se
Mehfil mein kaise keh dein kisi se
Dil bandh raha hai kis ajnabi se
Haaye karein ab kya jatan
Sulag sulag jaaye man
Bheege aaj is mausam mein
Lagi kaisi yeh agan
Rim jhim gire sawan
Sulag sulag jaaye man
Bheege aaj is mausam mein
Lagi kaisi yeh agan..
Rim jhim gire sawan…
Are you looking to download this song – Click Here