Season Lyrics (in English) by Simar Doraha & Gurlez Akhtar | is latest Punjabi song with music is given by Desi Crew. Season Song Lyrics are written by himself Simar Doraha and the video is directed by Sukh Sanghera.
If you want to download Season Lyrics Simar Doraha Mp3 Song then you have come to the right place. Season Mp3 Song Download link is below the video, you can download the song in seconds.
Season – Simar Doraha, Gurlez Akhtar Lyrics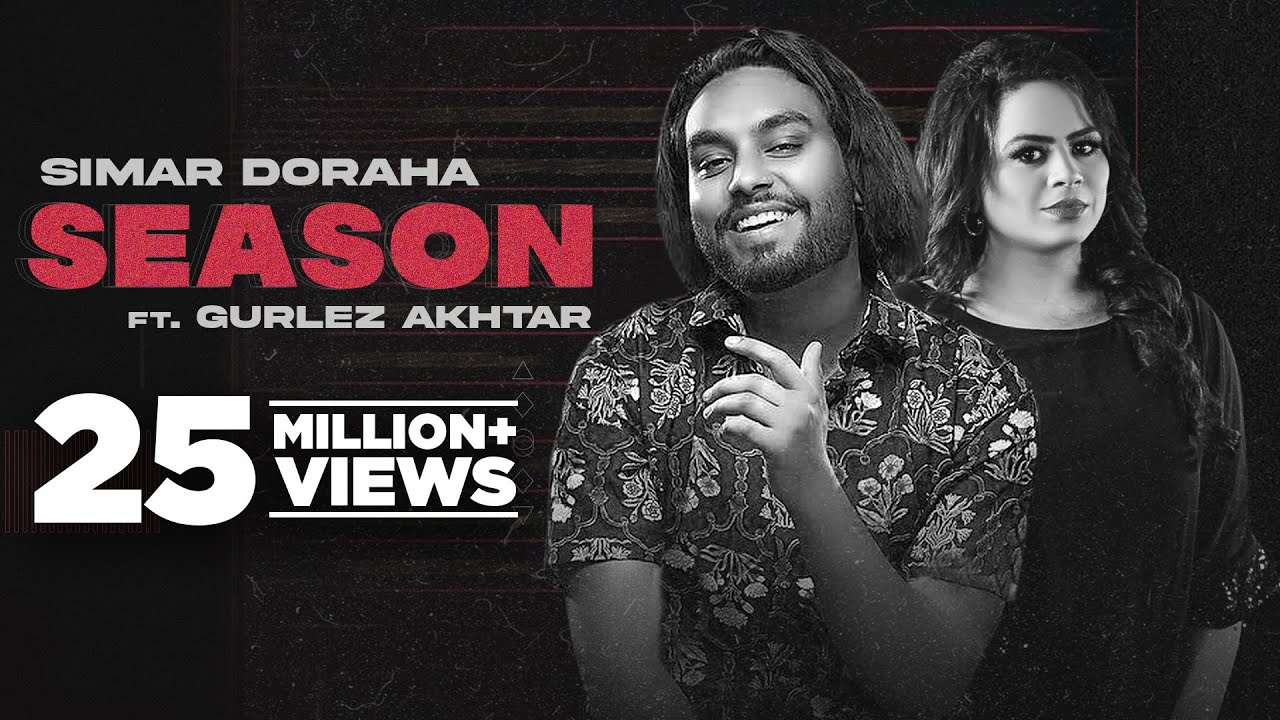 Lyrics …
Desi crew.. Desi crew..
Oh Password Mangdiyan Maila Sariyan
Saadiyan Kadauniya Detailan Sariya
Novi Dasvi Da Mainu Samaj Javaak
Soch Soch Haasa Aunda Mainu Khela Sariya
Haa Haa Kamli Hogi Tu
Oh Neend Naal Lal Ankh Bhaari Paayi Ae
Neend Nal Lal Ankh Bhaari Paayi Ae
Tere Bhade Khaure Kehda Khaan Mal Baliye
Season Ni Koi Sara Sal Baliye
Mitraan Da Rehna Eho Haal Baliye
Aukhi Huyi Chhakdi Ki Sade Vaal Nu
Asi Vi Ni Saukhe Tere Nal Baliye
Thoda Karo Maintain Tikka Meetha Naa Khao
Nale Loi Sitto Pra Ae Blazer Pao
Weight Kinna Vadh Gaya Thoda Jaan Ji
Haath Jod Minat Ae Ki Cardio Lao
Mithiye Meri Vi Su Laa
Oo Bolda Je Jatt Kithe Leen Hunde Ne
Bolda Je Jatt Kithe Leen Hunde Ne
Heart Kar Dinde Fail Mukke Mar Baliye
Season Ni Koi Sara Sal baliye
Mitraan Da Rehna Eho Haal Baliye
Aukhi Huyi Chhakdi Ki Saade Vaal Nu
Asi Vi Ni Saukhe Tere Naal Baliye
Ho Meri Mann Le Tu Gal Ik Var Sohneya
Naale Company Baadal Chhad Yaar Sohneya
Oh Thoda Ja Drum Kar Napusim Da
Je Banna Tu Vadda Kalakar Sohneya
Bugge Aa Sun Phir
Oh Natak Naa Hunde Aa Dorahe Aale Ton
Natak Naa Hunde Aa Dorahe Aale Ton
Mera Saada Jaa Subha Te Lanmme Val Baliye
Season Ni Koi Sara Sal Baliye
Mitraan Da Rehna Eho Haal Baliye
Aukhi Hoyi Chhakdi Ki Sade Vaal Nu
Asi Vi Ni Saukhe Tere Nal Baliye
Ni Najare Mainu Zindagi De Lai Lain De
Oh Jidda Reha Ni Ohda Reh Len De
Body Shody Ta Sare Hi Banayi Firde
Bande Saste Vi Lehde Mehnge Paayi Firde
Bapu Te Gya Mai Hor Dassa Ki Tenu
Bapu Te Gya Mai Hor Dassa Ki Tenu
Sara Ohde Hi Subhav Da Ae Kamal Baliye
Season Ni Koi Sara Sal Baliye
Mitraan Da Rehna Eho Haal Baliye
Aukhi Huyi Chhakdi Ki Saade Vaal Nu
Asi Vi Ni Saukhe Tere Nal Baliye
Are you looking to download this song – Click Here
---
Do you want to hear these songs: