"Sorry Lyrics in English" by Simar Doraha ft. Isha Sharma is new latest Punjabi song sung by Simar Doraha in 2021. The song lyrics are written by himself, Simar Doraha while the music is given by MixSingh, and the video is directed by Garry Vilkhu.
Sorry – Simar Dorraha Lyrics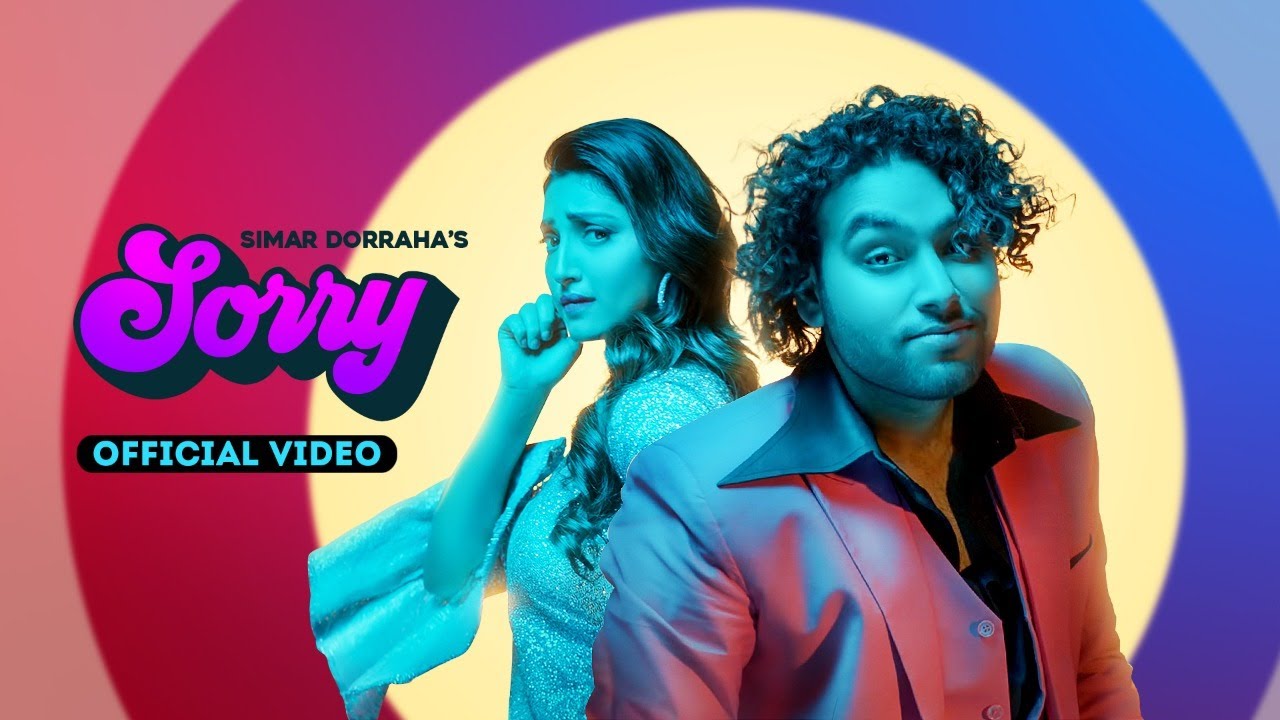 Lyrics …
MixSingh In The House!
Gall Ho Gayi Jehdi Chhaddo
Gussa Dil Wicho Ji Kaddo
Aiven Hi Russ Ke Beh Gaye
Tussi Dil Utte Hi Lai Gaye
Kaato Munh Jeha Banake Baithe Ho
Gall Saari Saaf Saaf Kardo
Acha Galti Hogi Ji Mereto
Changa Sorry Hun Maaf Kardo
Tussi Hasde Taan Sohne Lagde
Haye Thoda Jeha Taan Laugh Kardo
You And Me Together
We Could Be Anything Anything
You And Me Together
We Could Be Anything Anything
Suno Chakme Chakme Gaane
Hanju Sambhe Nahio Jaane
Jidda Tussi Ronne Ho
Eiddan Taan Ron Niyane
Sad Song Sare Band Karke
Enna Hanjua Nu Pause Kardo
Acha Galti Hogi Ji Mereto
Changa Sorry Hun Maaf Kardo
Tussi Hasde Taan Sohne Lagde
Haye Thoda Jeha Taan Laugh Kardo
Thodde Layi Gift Lae Aaya
Kaato Rona Dhona Laya
Tussi Simar Nu Jo Ditta Si
Ohne Ohhi Blazer Paya
Jehda Bunn'na Kitta Si Shuru Ji
Sachi Poora Oh Scarf Kar Do
Acha Galti Hogi Ji Mereto
Changa Sorry Hun Maaf Kardo
Tussi Hasde Taan Sohne Lagde
Haye Thoda Jeha Taan Laugh Kardo
Aapa Lokka Ton Ki Laina
Keh Lave Jinne Jo Kehna
Gall Koi Jarur Ae Hoyi
Paya Ki Meri Jaan Nu Sehna
Gall Poori Main Samajh Laini Ae
Tu Sirf Way Half Kar Do
Acha Galti Hogi Ji Mereto
Changa Sorry Hun Maaf Kardo
Tussi Hasde Taan Sohne Lagde
Haye Thoda Jeha Taan Laugh Kardo
Kann Fadh Ke Na Sorry Darling
Sachi Is Vaari Maaf Kar Do
Sachi Is Vaari Maaf Kar Do
Haa Haa Haa Oh Oh Oh
Are you looking to download this song – Click Here