Weekend Lyrics (in English) by Nirvair Pannu | brand new latest Punjabi song sung by Nirvair Pannu in 2022, and this new song is featuring Aveera Singh Masson. Weekend Song Lyrics are written by himself Nirvair Pannu while the music is given by Deep Royce and the video is directed by Teji Sandhu.
If you want to download Weekend Nirvair Pannu Mp3 Song then you have come to the right place. Weekend Mp3 Song Download link is below the video, you can download the song in seconds.
Weekend – Nirvair Pannu Lyrics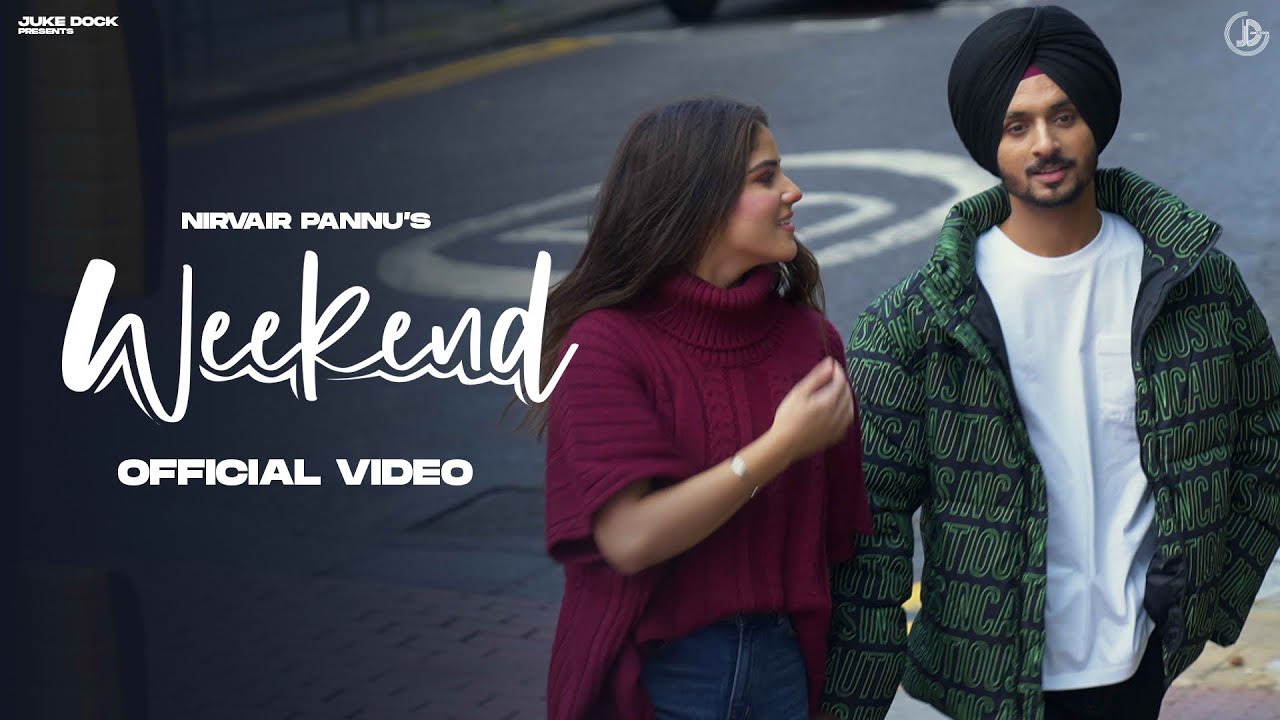 | | |
| --- | --- |
| Singer | Nirvair Pannu |
| Music | Deep Royce |
| Song Writer | Nirvair Pannu |
| Music Label | Juke Doke |
Lyrics …
Ho Chare Passe Thukk Balliye
Ho Gabbru Di Look Balliye
Ho Saheliyan Nu Puchh Balliye
Aa Lai Alhadan Ch
Gallan Baatan Ho Gaiyan
Ni Tere Layi Kadha Li Car Ni
Ho Weekend Manaiye Baahar Ni
Hunn Mileya Nu Kayi Raatan Ho Giyan
Ni Chare Passe Thukk Balliye
Ho Yaar Beli Satt Jatt De
Ho Satte Poore Att Jatt De
Ho Gabbru Di Backbone Aa
Ho Velliyan Di Sick Tone Aa
Ho Shehar Patiale Bassiye
Ho Hass Khedd Din Kattiye
O Ek Gall Hor Sohniye
Group Pistol Sohniye
Ho Kar Thodi Gaur Sohniye
Vekh Shehar Vich Thathan
Bathan Ho Gaiyan
Ni Tere Layi Kadha Li Car Ni
Ho Vekhi Na Tu Dil Tod Di
Na Gabbru Di Gall Mod Di
Ho California Deek Da
Ho Jatt Poora Khulli Nitt Da
Ho Inna Nahio Mada Jatt Ni
Tu Jinna Kar Diye Shakk Ni
Ho Tere Naal Pyar Goriye
Ho Sachi Besumaar Goriye
Lai Dil Ditta Haar Goriye
Vekh Ishqe Ch Barsatan Ho Gaiyan
Ni Tere Layi Kadha Li Car Ni
Oye Oye Oye…
Ankh Wali Ghoor Balliye
Oye Yaari Da Suroor Balliye
Yaari Da Suroor Balliye
Majhe Malwe Doabe Warga
Ho Jatt Aa Punjabe Warga
Ni Karle Vichar Gall Te
Ho Nigaah Thodi Maar Gall Te
Oh Deyi Naa Tu Taal Heeriye
Oh Hoju Boora Haal Heeriye
Lai Jatt Nu Sambhal Heeriye
Nirvair Pannu Karamata Ho Gaiyan
Ni Tere Layi Kadha Li Car Ni
Deep Royce Track!
Are you looking to download this song – Click Here
---
Do you want to hear these songs: