XL Lyrics by Simar Dorraha and Gurlez Akhtar is the new Latest Punjabi song with music given by MixSingh. The XL Song lyrics are written by Simar Dorraha, himself and the video is directed by Jass Pessi. It featuring Mahi Sharma.
XL – Simar Dorraha, Gurlez Akhtar Lyrics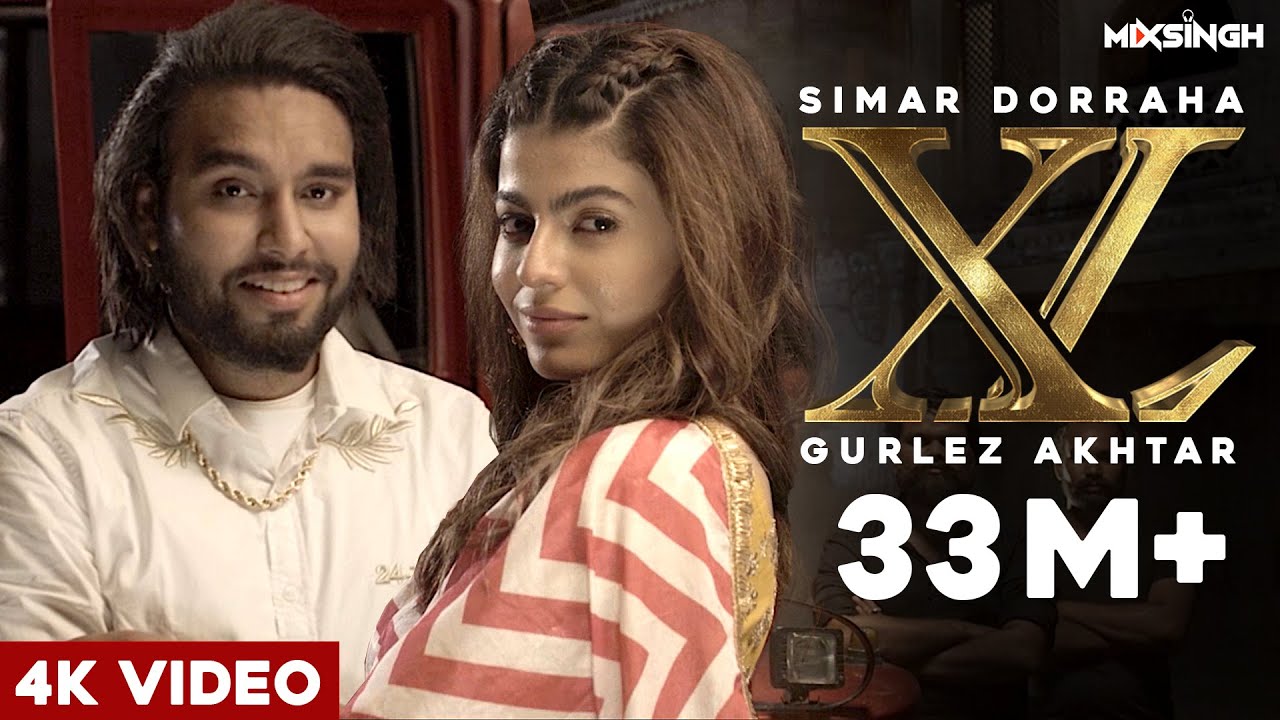 Lyrics …
MixSingh in the house!
Raah jeha rok naam puchhde mera
Aau sir khulleyan to akhan samne nehra
Ho jatti di licensi dashboard ch payi
Ve gall aape he nibedu naam laina ni tera
Chalauni aa bandookan athvin ton sikhdi
Gall bauhteyan de naal taan main kithe khaurdi
Haan chukk ke phada de jatta gun toldi
Gall nawe bane aashikan di kithe gauldi
Chukk ke phada de jatta gun toldi
Gall nawe bane aashikan di kithe gauldi
Ho temper aa high thoda jatti teri da
Taanhi raunda da ae bhaar hathan utte toldi
Veham wadde vailiyan de pehliyan ch kadde ne
Sir khole ne kaiyan de kinne gutt wadde ne
Gallan da si shonk chhote hundeya mainu
Na jaga na jatt nu massa ae kamm chhadde ne
Uddi phirde jo nawe jehe jawaak kal de
Dash ohna di rakane pairan vich rolti
Ho gun da ki kamm saddi ankh boldi
Jad jatt baare pata aivein kahton doldi
Ho gun da ki kamm saddi akh boldi
Jad jatt baare pata aivein kahton doldi
Ho jivein jivein sadde naal vair khatteya
Lang maarde ne langde rakane gauldi
Ho coprate jehe gaane tu phasaiyan honiyan
Kudiyan vi bohat pichhe laiyan honiyan
Main sachi ve dorrhae tainu shock daugi
Ohnu kujh vi ni kehna tainu thok daugi
CIA staff jehe bande pichhe laaye
Laggi khabar pata je tere jhol mol di
Haan chukk ke phada de jatta gun toldi
Gall nawe bane aashikan di kithe gauldi
Chukk ke phada de jatta gun toldi
Gall nawe bane aashikan di kithe gauldi
Mera XL hi size na ghataya bhaar main
Jehde kudiyan ch chalde na kalakaar main
Ho manneya rakane mitran da time ae
Par simar nu sau hon da na veham ae
Shehri je jawakan wangu kule kule nai aan
Akhan ne nashedi gall na makhual di
Ho gun da ki kamm saddi akh boldi
Haan chukk ke phada de jatta gun toldi
Ho gun da ki kamm saddi akh boldi
Haan chukk ke phada de jatta gun toldi
Are you looking to download this song – Click Here